What We Do For You
It takes an experienced professional to match a buyer and seller with the right business, at the right price, under the right terms and conditions.
We determine the needs and capabilities of each buyer
We match the right business with the right buyer
If you have considered selling your business or developing an exit strategy, you need and should have professional help in making your decision!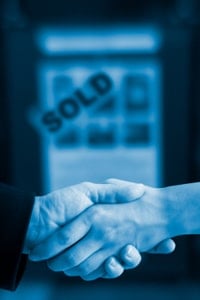 We have the talent and resources to educate and assist you in determining:
If selling is right for you
The best time to sell
The right price & terms
The most effective marketing strategy
If selling is right for you we:
Work with you in establishing the best price for your business.
Work with you to determine the right time to sell.
Prepare a marketing strategy to maximize the value of your business.
Professionally market your business.
Interview, screen and pre qualify prospective buyers.
Negotiate with candidates for you.
Provide you with the "best buyer, price and terms".
Work with your legal and financial advisors on your behalf.
The potential sale and all communication will be kept strictly confidential!
Our Broker
Richard A. Zarzecki has over 30 years of business management experience. His background includes the successful establishment of companies generating millions of dollars in sales. He has over 30 years experience in marketing, sales, account management, product marketing and implementation. This extensive experience in owning and operating his own businesses gives him the knowledge to relate with buyers and sellers on a business level, communicating in a language they understand. His extensive accounting and financial background, as outlined below, enables him to present your business in the most accurate light. His brokerage experience enables him to advise you as to the "right price" for a business. What someone would actually pay.
BBA Accounting
MBA Finance
CPA for over 30 years May 1971 to June 2002
Licensed to sell businesses since February 2000
Owned and operated a manufacturing, distribution and retail business for over 20 years employing up to 90 people.
Division Controller of a retail division of a major conglomerate.
Assistant Corporate Controller of a major manufacturer of electrical components.
Senior Accountant and Tax Specialist of a big 4 CPA firm working out of their New York City office.
Company Overview
Business Planning Advisors specializes in the transfer of businesses with annual sales revenues up to $50,000,000. We offer the personal attention of a local office with seasoned professionals and the resources of a large global organization, which provides maximum exposure. If what you are looking for is not on the market, we will do an exclusive search for you.